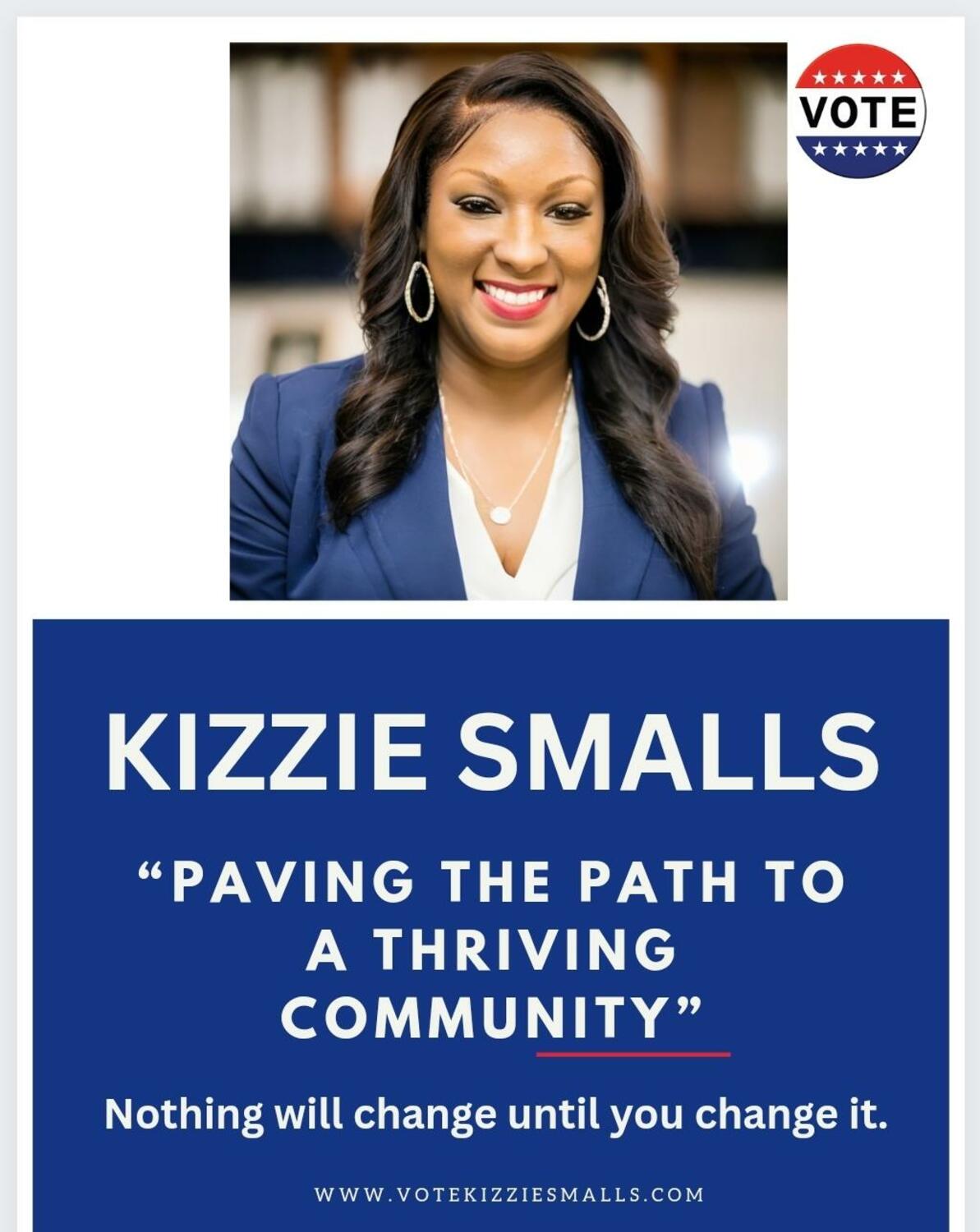 Introducing Kizzie Smalls: A Dedicated Visionary Safeguarding the Next Generation
Kizzie Smalls is a passionate community advocate running for SC State Senate District 19, equipped with over 20 plus years of experience working diligently to uplift her community. With a strong emphasis on moving Columbia, South Carolina forward in the right direction, Kizzie Smalls is dedicated to safeguarding the next generation and their future.
Throughout her extensive years as a community advocate, Kizzie Smalls has demonstrated unwavering commitment to the values that conservatives hold dear. She firmly believes in limited government, fiscal responsibility, and individual liberty. Her conservative principles drive her resolve to bring positive change to District 19 and ensure a thriving and prosperous future for all its residents.
Kizzie Smalls understands the challenges faced by her community and recognizes the importance of strong leadership to overcome them. Her extensive experience has allowed her to witness firsthand the struggles of both urban and rural communities, giving her a comprehensive understanding of the diverse needs of her constituents. Armed with this knowledge, she is determined to enact legislation that will address the pressing issues facing District 19, such as economic development, education, and public safety.
Education is at the forefront of Kizzie Smalls' priorities. She believes that every child deserves access to a high-quality education, regardless of their zip code or background. As a strong advocate for school choice and educational opportunities, Kizzie Smalls will fight to empower parents and ensure that children receive the education they deserve. By prioritizing the needs of the next generation, Kizzie seeks to provide them with the tools necessary to succeed and become productive members of society.
Moreover, Kizzie Smalls recognizes the importance of maintaining a thriving local economy. With a focus on job creation and smart economic growth, she will work tirelessly to attract new businesses and industries to District 19. By fostering a business-friendly environment through low taxes and reasonable regulations, she aims to provide opportunities for hardworking individuals to secure stable jobs and financial security.
Public safety is also a top concern for Kizzie Smalls. Understanding that safe and secure communities provide the foundation for growth and prosperity, she will be dedicated to implementing effective measures for crime prevention and supporting law enforcement. Kizzie will work collaboratively with local agencies and community leaders to ensure that the residents of District 19 can live and raise their families in a safe environment.
As a dedicated conservative leader and community advocate, Kizzie Smalls is committed to moving Columbia, South Carolina forward in the right direction. With a focus on safeguarding the next generation, she will champion conservative principles and work tirelessly to create a brighter future for all residents of District 19. By voting for Kizzie Smalls, you are casting your support for experienced and determined leadership that will make a lasting positive impact on the community for years to come.